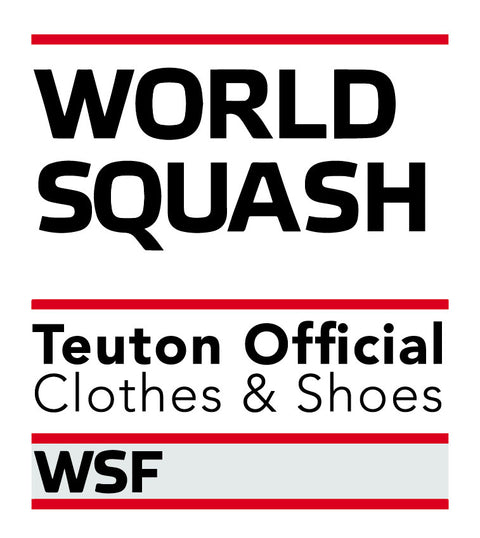 WSF - Official Clothes & Shoes

Teuton Sports is the official shoe and apparel brand of the World Squash Federation, a partnership that has been in place since 2018.
The commitment of Teuton Sports to squash goes far beyond a simple sponsorship contract; we are committed to the development of the best equipment for the practice of this sport and to offer tools for the generation of economic resources that allow the promotion of squash in all the countries associated to the WSF.
With the vision to become the No. 1 squash and tennis shoe brand in the world, and in general one of the most important sports brands in the world, Teuton Sports has developed a high-performance shoe at a very competitive price.
Teuton shoes and other sports equipment are distributed globally through a platform that seeks to promote sport on a global level, offering a source of income to athletes, coaches, clubs, federations and in general all people interested in sport.
Our Team Players